NXT LVL's New Coach, CC Weber!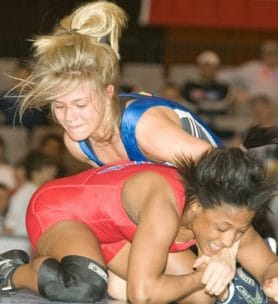 Team NXT LVL Wrestling Academy would like to introduce the newest member to our team, CC Weber! CC is a powerhouse wrestler and an inspiration to young wrestlers, especially females vying for standing in an often male dominated sport. Her wrestling career is just as electric as her personality!
CC grew up in a wrestling family and started wrestling at ten-years-old after dropping out of gymnastics to compete for the attention her brother received from wrestling. By 8th grade she won a state title that included both genders. She attended high school in Goodrich, Michigan and was a three-time high school state qualifier – and the highest placed female in the State of Michigan with one-hundred-sixty-six high school wins. She was undefeated in the state girls division claiming every state title she vied for and rarely lost at national events – even placing 4th at states among boy wrestlers.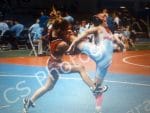 CC was ranked by Win Magazine in the top twenty 103 pounders in the country including boys and was featured on ESPN her junior year in high school. Immediately after graduation, she received a scholarship and moved to the Olympic Training Center in Colorado Springs, CO and became a three-time Fargo champion.
Along with becoming the 2008 Junior Pan-American champion, CC is also a 2009-2010 48kg senior national bronze medalist, 2010 senior women's Canada Cup bronze medalist, and 2010 Lady Klippan Open silver medalist. She was a member of the Junior World Team in 2009 and was third on the Olympic ladder from 2008 through 2010.
Weber has been the head coach for the past eight years, for the elite youth wrestling program, AAGA, a top ten club in the state yearly. She produces wrestlers who have become top contenders in the state and nation, and specializes in private wrestling training focusing on each wrestlers individual needs based on age, skill level, and motivational needs.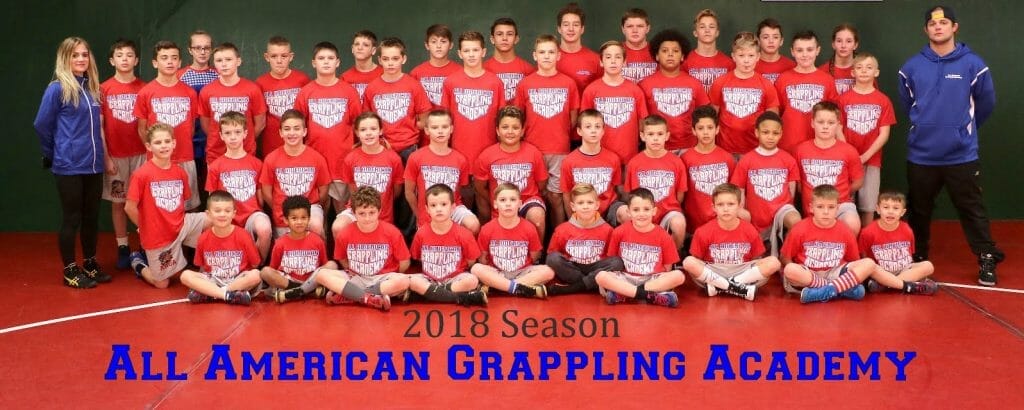 Weber helps wrestlers evolve their style of wrestling by pinpointing their strengths and building that skill set; along with recognizing the root causes of his/her weaker positions to educate on how to make their weaknesses their strengths.
Although Weber has dedicated her life to wrestling and loves making a difference in others' lives, in her downtime she also enjoys painting, baking, working out, spending time with her American bull dog, and binge watching every show on HBO.
Along with Team Krause's proven system that helps youth wrestlers achieve the next level, Weber will also bring her personal dynamic style and energy to camps and clinics throughout the nation. We look forward to having her on our team to help bring the heat! TSSS